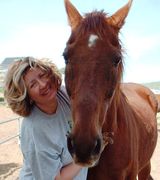 Welcome to learning more about me and how I can help you with your next real-estate transaction!
Call me: (520) 909-4025                License #47240                 Je parle Francais!
Having been born in France, I first acquired real estate transaction experience in the Bay Area of California.  Relocation to New Mexico has enabled me to develop my expertise in the Albuquerque Metro Area, as well as in the East Mountains, just east of Albuquerque, New Mexico.
I'm proud to be an Associate Broker with Realty One, New Mexico's largest real estate company – locally owned and operated by native New Mexicans who truly love this state!
With 20 years of experience in real estate, I am also a Certified Negotiation Expert.  My goal is for you to have an excellent experience as a seller, and/or as a buyer.  I am proud of my reputation and love helping people achieve their home-ownership dreams!